Puffed food machine is a revolutionary new kitchen tool that is designed to make cooking easier and more efficient. It can produce a variety of puffed snacks, from cereals to cakes, in a fraction of the time it takes to make them traditionally. 
Thanks to its innovative capabilities, you can now enjoy freshly-made puffed treats in the comfort of your own home without having to slave away in the kitchen for hours.
Puffed food machines have revolutionized the way people make and consume food in both commercial and domestic settings. 
This article is devoted to exploring the history, benefits, and applications of puffed food machines. 
Puffed foods are a popular snack that are light and crispy, with a wide range of flavors. 
From savory popcorn to sweet marshmallow treats, puffed food machines can create snacks that appeal to all tastes.
What is Puffed Food Machine

Puffed food machines are becoming increasingly popular in households and commercial kitchens around the world. 
These versatile machines enable users to quickly and easily make puffed snacks, such as cheese balls and cereal treats, with minimal effort. 
Not only are puffed food machines great for creating delicious snacks, but they also provide a fun cooking experience that is ideal for kids or those looking to get creative in the kitchen.
Application of Puffed Food Machine

Puffed food machines are increasingly becoming popular tools in the snack food industry. This type of machine is used to expand and shape ingredients like grains, cereals, nuts, and other snacks into light, puffy shapes. 
Puffed food machines offer a wide variety of applications for commercial kitchens or small-scale operations.
The process of using a puffed food machine starts with pre-conditioning ingredients by soaking them in water or steam. 
The pre-conditioned ingredients are then placed in the machine's chamber where heat and pressure is applied to transform them into their desired shapes. 
Depending on the type of ingredient being puffed, temperatures can range from low (for delicate grains) to high (for nuts). 
Once the puffing process is complete, the product is instantly cooled down by releasing it onto a conveyor belt that circulates cold air over it.
Features&
Advantages
of Puffed Food Machine
Puffed food machines are the perfect solution for anyone looking to create a variety of delicious snacks. This type of machine is easy to use and provides numerous advantages when compared to other methods of snack production. 
With its simple design and intuitive controls, a puffed food machine can quickly create delectable treats with minimal effort. 
One of the main advantages that come with using a puffed food machine is the wide range of options available. This means that snacks can easily be customized according to individual preferences, ensuring that everyone enjoys their own unique treat each time. 
The machine also ensures precise temperature control during the cooking process, making sure that each batch comes out perfectly cooked every time. 
Additionally, it can make large batches in a short amount of time with its efficient operation, so no one ever has to wait too long for a delicious snack!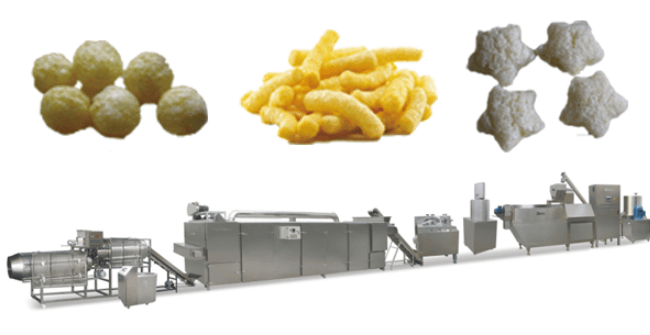 Packaging&Transportation
of Puffed Food Machine

Ainuok, A Leading Feed&Food Extruder Manufacturer
Founded in 2010, Anyang Ainuok Machinery Equipment Co., Ltd is specialised in the research, development, production and sales of feed extruders and food extruders for more than 10 years.
We have got quality certifications of ISO9001, SGS, and CE etc. Machine color, logo, design, package, carton mark, manual etc can be customized!
With a production ability of 5000 sets per month, AINUOK is the largest feed&food extruders factory in China.
Feed&food extruders have been exported to England, Russia, Sweden, Poland, Romania, Malaysia, Indonesia, Vietnam etc 120 countries and districts.
Warmly welcome clients at home and abroad to visit Ainuok factory.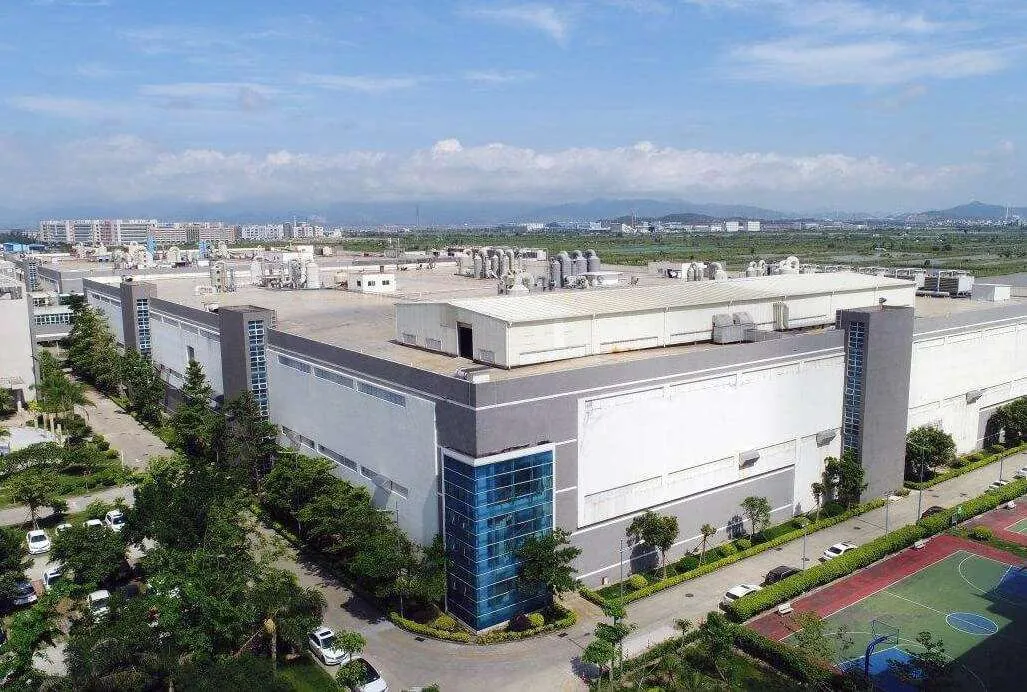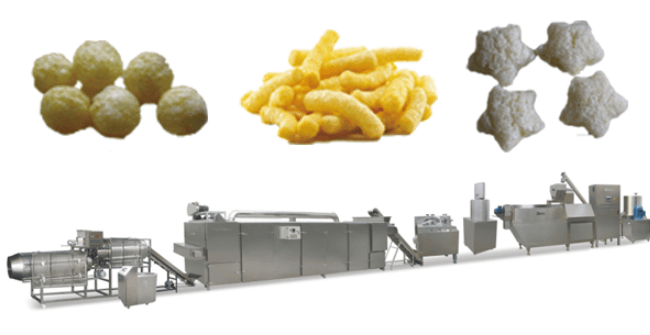 Puffed Food Machine​ Projects
Puffed food machine projects are becoming increasingly popular among creative hobbyists and engineers alike. 
Making a puffed food machine is an exciting project that can produce delicious snacks like chips, pretzels, and popcorn all with the same basic parts. 
It requires a bit of mechanical know-how to assemble, but the end result is worth it!
The construction of a puffed food machine involves the use of sheet metal or stainless steel for the exterior components such as the enclosure, hopper, and feeder; plastic or rubber for the interior parts such as gears and bearings; and electric motors to power the whole system.
I recently purchased a Puffed Food Machine and I'm so glad I did! It's incredibly easy to use and the results are always amazing.

The machine is fast, efficient, and it doesn't take up too much space, making it perfect for small kitchens. I can make any kind of puffed food in no time at all.

Cleanup is also a breeze - just wipe down the machine and it's good to go.
I recently purchased a puffed food machine and I am so pleased with it. It is incredibly easy to use and the results are delicious!

I love that it allows me to make a variety of different snacks with minimal effort. Clean-up is also very easy.

I'm so glad I decided to invest in this product; it has been a great addition to my kitchen.
I recently purchased a Puffed Food Machine and I'm very happy with it. It's extremely easy to use and the results are amazing.

The machine is very efficient and uses minimal energy so it's cost-effective too. It's also a time-saver, as I can make large batches of puffed food quickly and easily.

The end product is always consistent and delicious with no burnt or soggy pieces.
FAQ of Puffed Food Machine
Puffed Food Machine is the revolutionary new kitchen appliance that makes cooking easier and faster than ever before. This innovative machine can make a variety of different puffed food items such as chips, crackers, popcorn, and even cereal in just minutes. The Puffed Food Machine features an easy-to-use design that requires minimal effort and time to produce delicious snacks. With its powerful motor and efficient heating element, it can quickly puff up food items with air instead of fat or oil for a healthier alternative. Not only does this machine save you time in the kitchen, but it also helps you cut down on unhealthy snack foods by offering healthy, nutritious options for your family.
The Puffed Food Machine is incredibly simple to use; all you have to do is add the ingredients into the hopper and select your desired settings from the digital control panel.
Maize puffed food machine is a revolutionary kitchen appliance that is making waves in the world of home cooking. The machine makes it easy for individuals to make healthy, delicious and nutritious snacks with just the push of a button.
The device works by popping kernels of maize and other grains such as wheat or rice, creating light and airy treats that are ideal for snacking on. It is also capable of making savory treats like popcorn balls and cheese straws, allowing users to enjoy a wide variety of snacks without needing any prior experience or special skills.
What makes this puffed food machine so amazing is its simple operation and versatility. Users can select from different settings to control the temperature, time, pressure and other variables when making their desired snacks.
Food puffs are a popular snack around the world, and now they can be made at home with a food puffing machine. This innovative kitchen appliance uses heat to turn grains into tasty, airy snacks that are crunchy on the outside and soft on the inside. With its easy-to-use design, anyone can make their own delicious puffs in no time.
The food puffing machine is an ideal tool for those who want to create healthy snacks quickly and easily. It works by using intense heat to expand the grains, creating mouthwatering puffs that you can customize with your favorite flavors and ingredients. By controlling what goes into your snack, you know exactly what you're eating! Plus, because it requires minimal preparation time, it's perfect for busy families or those who just don't have the time to cook from scratch.

Contact now to get 2023 catalogue, prices and a big discount!