The macaroni production line is an essential part of many food manufacturers' operations. It is a complex process that requires precise attention to detail and quality assurance. 
From the mixing of the ingredients to the packaging of the product, it takes a skilled team of experts to ensure a successful product. 
This article will provide an in-depth look at the different aspects of a macaroni production line and how they work together to create a high-quality product.
Macaroni production is an important industry for many countries in the world. Macaroni production lines are responsible for producing large quantities of macaroni for commercial and retail markets. 
From the start of raw material processing to the finished product, macaroni production lines have undergone significant development and improvements over time. 
This article will discuss the history and current state of macaroni production line technology, from simple manual processes to advanced automated systems.
What is Macaroni Production Line
Macaroni production is a complex and time-consuming process that requires precision and accuracy. 
It is a highly technical process, involving several different machines and equipment to produce the desired product. 
With the advancement of technology, the production line for macaroni has become more efficient, allowing for increased production with improved quality. 
This article will provide an overview of how a macaroni production line works, what type of machinery is required, and the advantages it can bring to those operating the line.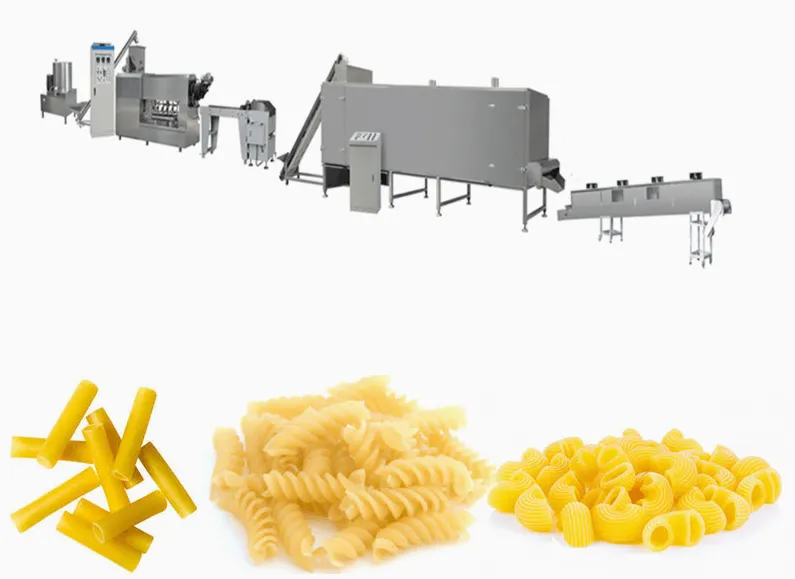 Application of Macaroni Production Line
Macaroni Production Line is a great asset for the food industry. It's an automated system that facilitates the efficient production of macaroni, a type of pasta. 
The line is designed to provide an economical and efficient way to produce large volumes of high-quality macaroni products. 
The advantages of using a Macaroni Production Line are many. It offers fast production with minimal manual labor requirement and consistently produces uniform shapes and sizes at high speed. 
It also has excellent safety features, as it eliminates human contact with dangerous machinery parts for greater operator safety and protection from any potential accidents. 
Furthermore, it can be easily integrated into existing pasta factories, allowing food manufacturers to increase their production capacity without constructing new facilities or purchasing additional equipment.
Features&
Advantages
of Macaroni Production Line
Macaroni Production Lines are ideal for food manufacturers who want to increase their production speed and quality. Macaroni Production Lines are specifically designed to produce various shapes, sizes and flavours of macaroni. 
These lines can improve the efficiency of your production process by reducing labour costs, increasing the output rate and ensuring product safety.
With a Macaroni Production Line, you can make high-quality macaroni with ease. This line is equipped with advanced technology that allows you to customize the shape, size and flavour of the pasta according to your desired specifications. 
Additionally, it can also be easily integrated with existing equipment in order to maximize efficiency. Moreover, its modular design makes it easy to assemble and disassemble whenever needed without affecting its performance or quality.
Packaging&Transportation
of Macaroni Production Line
Ainuok, A Leading Feed&Food Extruder Manufacturer
Founded in 2010, Anyang Ainuok Machinery Equipment Co., Ltd is specialised in the research, development, production and sales of feed extruders and food extruders for more than 10 years.
We have got quality certifications of ISO9001, SGS, and CE etc. Machine color, logo, design, package, carton mark, manual etc can be customized!
With a production ability of 5000 sets per month, AINUOK is the largest feed&food extruders factory in China.
Feed&food extruders have been exported to England, Russia, Sweden, Poland, Romania, Malaysia, Indonesia, Vietnam etc 120 countries and districts.
Warmly welcome clients at home and abroad to visit Ainuok factory.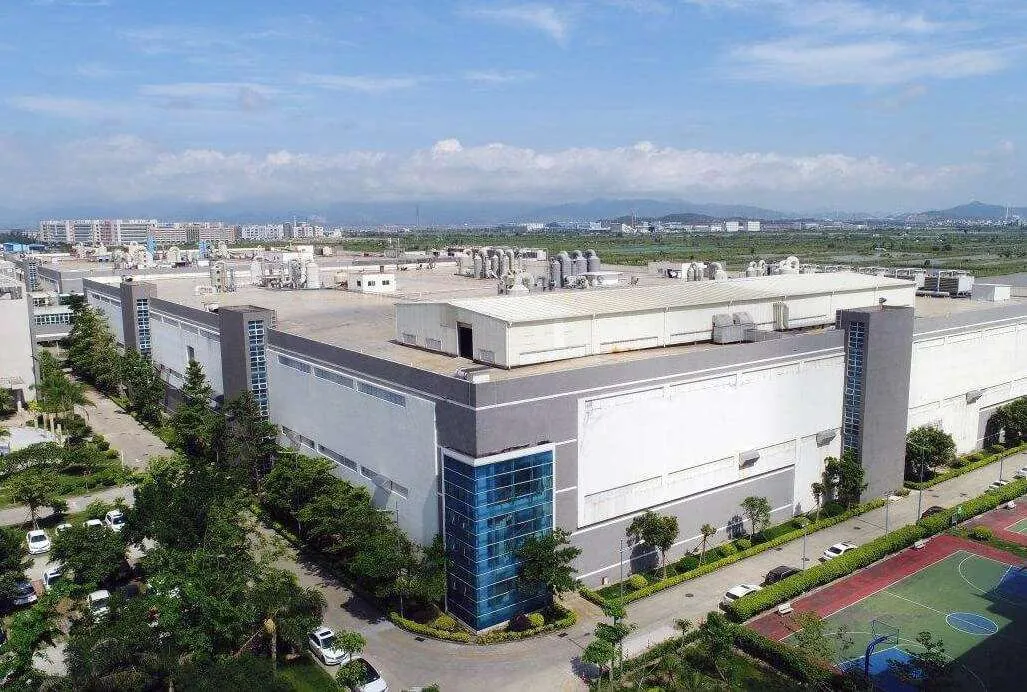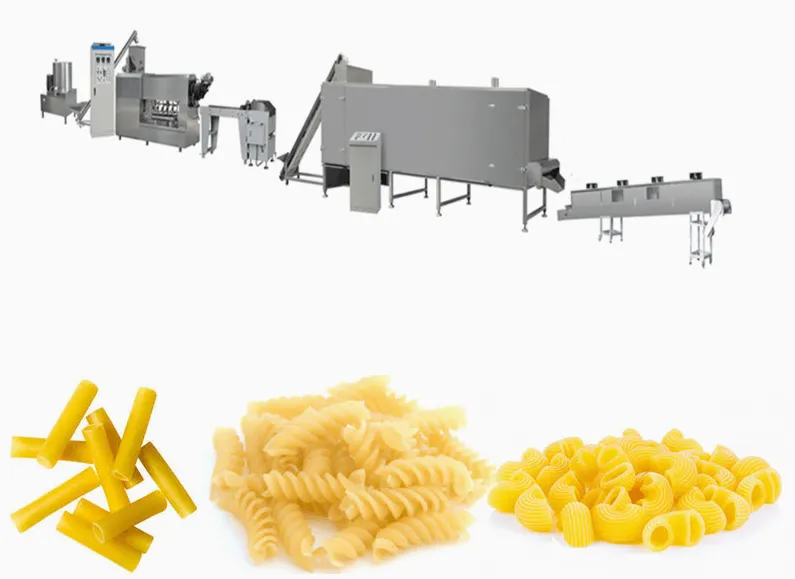 Macaroni Production Line Projects
Macaroni Production Line Projects have become increasingly popular in the food industry over the past few years. The demand for macaroni has grown exponentially as people look for healthier, more convenient meal options to feed their families. 
Macaroni production lines are designed to accommodate a variety of shapes and sizes so that manufacturers can meet the needs of their customers.
These production lines are highly automated processes featuring state-of-the-art machines and equipment that produce macaroni with high quality standards in a fraction of the time it would take a human worker to do the same job. 
A typical line includes machines such as cutters, ovens, fryers and packaging systems. Additionally, these advanced production systems reduce labor costs while ensuring greater consistency in product quality and output capacity.
I recently purchased a macaroni production line and am very pleased with it. It has greatly increased my productivity and saved me a lot of time.

The setup was simple and the machine is reliable. It has been running without any issues and I'm able to produce large quantities of macaroni quickly and efficiently.

The customer service from the company was also excellent when I had questions about the machine.
I recently purchased a macaroni production line and am very impressed with it. It is easy to use and produces a consistent product in no time. The line is well-made and durable, so I know it will last me for a long time.

It efficiently produces consistent shapes and sizes of macaroni, so I can trust that my recipes will turn out perfectly every time.

The instructions were clear and helpful for assembly and operation, so I was able to get started right away.
I recently purchased the Macaroni Production Line and I am very happy with it. It is easy to use and produces consistent results.

The automated design eliminates the need for manual labor, making it an efficient and cost-effective solution.

The quality of the macaroni produced is excellent and I have been able to increase my production capacity significantly.

Overall, this product is a great addition to my business.
FAQ of Macaroni Production Line

Contact now to get 2023 catalogue, prices and a big discount!