Kurkure Production Line is an innovative manufacturing process designed to produce tasty and crunchy snacks.This production line has been developed to meet the increasing demand for Kurkure snacks in the market.
The production line is highly automated and efficient, allowing for a seamless production process with minimal human involvement.
With its advanced technology, quality control systems, and safety features, it provides a cost-effective means of producing high-quality Kurkure snacks on a large scale.
Kurkure Production Line is a revolutionary way to produce one of the most popular snack foods in India. 
Kurkure, a crunchy and savory snack made from rice, corn and spices, has become increasingly popular in recent years. 
As such, having an efficient production line is crucial to meet the high demand for this tasty treat. 
The Kurkure Production Line offers a streamlined process for making large amounts of this snack quickly and cost effectively – all with quality assurance.
What is Kurkure Production Line
Kurkure Production Line is a revolutionary method of manufacturing the popular Indian snack called Kurkure. 
It is a process that has revolutionized the production of this snack and has made it easier to produce large quantities in less time. 
The production line consists of several automated machines, each with its own specific task, allowing for efficient and cost-effective production of the snack.
Application of Kurkure Production Line
The application of Kurkure production line is an effective solution for businesses looking to produce the popular Indian snack quickly and efficiently. 
This automated process uses various machines and equipment to form, fry, and season the snack. 
The end result is a high-quality product that accurately reflects the unique flavor and texture of authentic Kurkure. 
The benefits of using a Kurkure production line are numerous. The first advantage is that it produces consistent results with each batch. 
This ensures that customers consistently receive flavors they love while avoiding costly waste from subpar products. 
Additionally, this automated setup allows manufacturers to save time on labor costs by reducing manual handling and increasing throughput speeds.
 Finally, it also offers safety advantages such as reduced risk of burns or cuts due to its advanced engineering design.
Features&
Advantages
of Kurkure Production Line
Kurkure is a popular snack that has been in the market for over three decades now. It's well-loved by many as a crunchy, tasty treat. 
To ensure that Kurkure is produced consistently and efficiently, many factories are now using a Kurkure Production Line. 
This highly automated system helps to produce large amounts of Kurkure in less time than other production methods. 
Here we discuss the features and advantages of this automated production line. 
The first feature of the Kurkure Production Line is its high speed of operation with minimal human intervention required during the process. 
The entire system is operated on an industrial robotic arm which automatically places each bag into position before performing all operations from mixing to packing – ensuring consistent quality with every batch. 
Furthermore, this system requires minimal maintenance and can be operated 24/7 for maximum efficiency and output rates.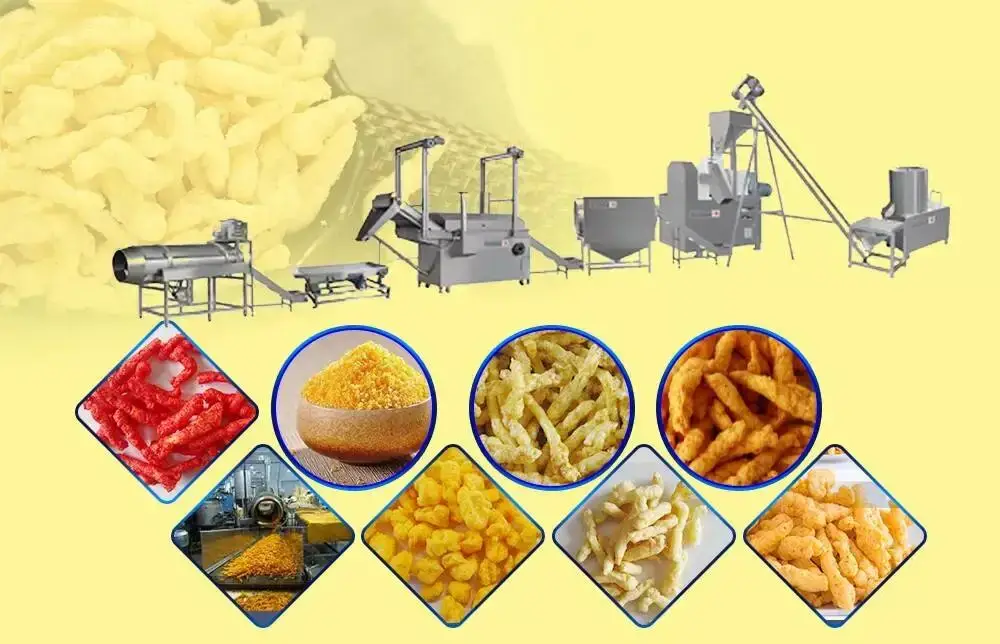 Packaging&Transportation
of Kurkure Production Line
Ainuok, A Leading Feed&Food Extruder Manufacturer
Founded in 2010, Anyang Ainuok Machinery Equipment Co., Ltd is specialised in the research, development, production and sales of feed extruders and food extruders for more than 10 years.
We have got quality certifications of ISO9001, SGS, and CE etc. Machine color, logo, design, package, carton mark, manual etc can be customized!
With a production ability of 5000 sets per month, AINUOK is the largest feed&food extruders factory in China.
Feed&food extruders have been exported to England, Russia, Sweden, Poland, Romania, Malaysia, Indonesia, Vietnam etc 120 countries and districts.
Warmly welcome clients at home and abroad to visit Ainuok factory.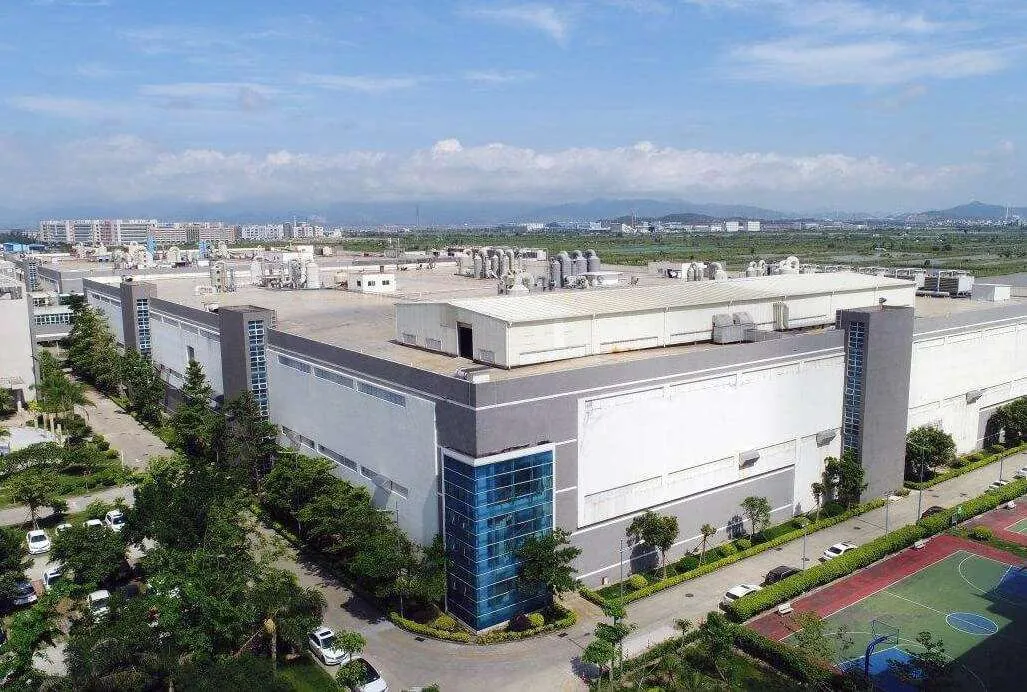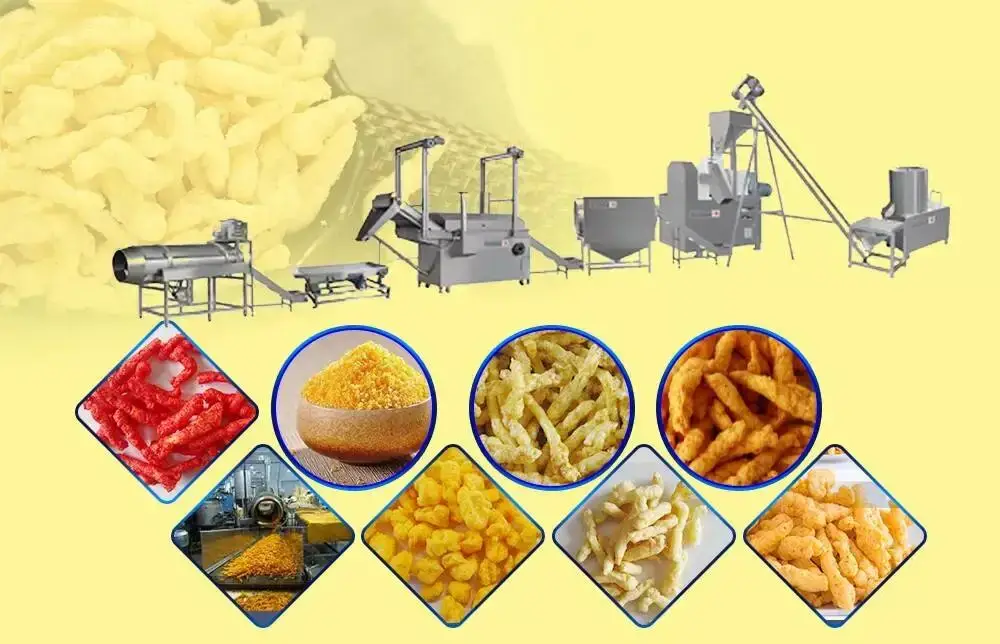 Kurkure Production Line Projects
Kurkure Production Line Projects are an important part of the food and beverage industry. The production line is used to manufacture a range of snack products, including Kurkure, which is a popular savoury snack made from rice, corn, and spices. It is widely sold throughout India and other countries in Asia.
The production line consists of various different pieces of equipment that are essential for creating the product. This includes extruders, mixers, crushers, blenders, coolers and packaging machines. 
All these components have to be carefully monitored and maintained to ensure that the final product meets quality standards. 
With the right combination of machinery and efficient processes in place, businesses can produce high-quality Kurkure products quickly and efficiently on a large scale.
I recently purchased a Kurkure Production Line and am highly satisfied with its performance.

The line is equipped with advanced technologies that allow for a fast, efficient, and consistent production of my favorite snacks.

I am especially impressed by its automated nature - it requires very little manual intervention and is easy to operate.

The quality of the products produced is top-notch, ensuring that I get crispy and delicious snacks every time. Highly recommended!
I recently purchased a Kurkure Production Line and I'm very pleased with my purchase. It's easy to use and produces a consistently high quality product.

The production line runs smoothly, with no hiccups or issues. Cleanup is also incredibly quick and hassle-free.

I've been able to increase my production time dramatically, allowing me to meet customer demands easily.

Overall, the Kurkure Production Line is an excellent choice for anyone looking for a reliable, efficient production system.
I recently purchased a Kurkure Production Line for my business and I am so pleased with the results.

It is incredibly efficient and has cut down our production time significantly. The line is very well made with sturdy components that ensure a consistent production of high quality products.

The easy to use control panel makes it easy to adjust settings for different types of snacks.

Overall, I'm extremely satisfied with the purchase and would highly recommend it to anyone looking for a reliable production line.
FAQ of Kurkure Production Line
Kurkure, an iconic Indian snack food brand, is now offering consumers the chance to experience what goes into making their favorite snacks with a new tour of its kurkure production line. The tour provides visitors with a unique appreciation for the complex and detailed process involved in producing kurkure products.
The facility offers tours that are both informative and interactive, enabling guests to learn more about the science behind their favorite snack foods. From mixing together special blends of grains and spices to tasting different variations of Kurkure's recipes, visitors will be able to enjoy a hands-on educational experience in how these beloved treats are made. Guests will also see firsthand how Kurkure employs advanced technology such as automated machines and robotics to make sure that each product meets stringent quality standards.
The fully automatic Kurkure production line is revolutionizing the snack industry. This revolutionary production process is able to create large batches of Kurkure, a popular Indian snack, with minimal human intervention. The machine includes all the necessary components for producing the crunchy snacks in one efficient and automated system.
The fully-automatic production line has been designed to accurately replicate all quality standards required by the manufacturer, while at the same time reducing labour costs associated with manual production processes. It uses various sensors and advanced automation techniques to ensure that each batch of Kurkure is made to exact specifications every time. The machine can be programmed with a wide variety of recipes for different types of snacks, allowing for greater flexibility and efficiency in food processing operations. Furthermore, it can be easily integrated into existing manufacturing plants for more efficient operation.

Contact now to get 2023 catalogue, prices and a big discount!