Kurkure Making Machine is an efficient and economical way to make delicious snacks. It is a machine specifically designed to manufacture Kurkure, the popular Indian snack. 
This machine provides a cost-effective solution for businesses looking to enter the snacks market or increase production of existing products. 
The machine can be used to produce a variety of flavors and shapes including traditional sticks, twists, rings, and more.
Kurkure Making Machine is a revolutionary invention that has been designed to produce delicious, crunchy snacks in just minutes. 
This machine has revolutionized the way people snack with its easy-to-use design and improved production efficiency. 
The Kurkure Making Machine can be used to create a variety of healthy and tasty snacks that are sure to please any crowd. 
It is a great option for anyone looking to make snack time more convenient and enjoyable.
What is Kurkure Making Machine
Kurkure Making Machine is a revolutionary invention that has revolutionised the process of producing crunchy, tasty snacks.
 Kurkure is a popular snack food in India, and the machine allows commercial producers to quickly and easily create this popular product. 
Not only does it reduce the time spent making Kurkure snacks, but also ensures consistent quality with every batch. 
The Kurkure Making Machine offers several advantages over manual production, from increased efficiency to improved safety standards.
Application of Kurkure Making Machine
Kurkure is a popular Indian snack and its production process has been revolutionized with the application of Kurkure Making Machines. 
This machine is an advanced automated system that streamlines the entire process from preparation to packaging, enabling businesses to increase their efficiency and productivity. 
The Kurkure Making Machine is widely used in the food industry for producing various types of snacks like Kurkures, namkeens, chips, cornflakes etc. 
The machine adopts advanced technology such as PLC control technology and human-machine interface control which ensures precise functioning and easy operation. 
It can produce different shapes of kurkures such as twisted stick shape, triangle shape or ball shape according to customer requirements.
Features&
Advantages
of Kurkure Making Machine
Kurkure Making Machine is a specialized equipment that helps in producing popular snack Kurkure. This machine has numerous features and advantages, making it an ideal choice for manufacturers of this delicious snack.
The first feature of the Kurkure Making Machine is its high efficiency and productivity. It can produce up to 2000 kg of Kurkure per hour, which makes it much faster than any other manual process. 
Furthermore, it also reduces wastage by using less oil in the production process as compared to manual methods. Additionally, the machine is fully automatic which allows for uniform production with no variation in quality or taste. 
Another advantage of this machine is its easy maintenance requirements; it requires minimal attention from operators and can be operated with minimal supervision by a single operator. Additionally, all parts used in the machine are corrosion-resistant and thus increase its durability and lifespan significantly.
Packaging&Transportation
of Kurkure Making Machine
Ainuok, A Leading Feed&Food Extruder Manufacturer
Founded in 2010, Anyang Ainuok Machinery Equipment Co., Ltd is specialised in the research, development, production and sales of feed extruders and food extruders for more than 10 years.
We have got quality certifications of ISO9001, SGS, and CE etc. Machine color, logo, design, package, carton mark, manual etc can be customized!
With a production ability of 5000 sets per month, AINUOK is the largest feed&food extruders factory in China.
Feed&food extruders have been exported to England, Russia, Sweden, Poland, Romania, Malaysia, Indonesia, Vietnam etc 120 countries and districts.
Warmly welcome clients at home and abroad to visit Ainuok factory.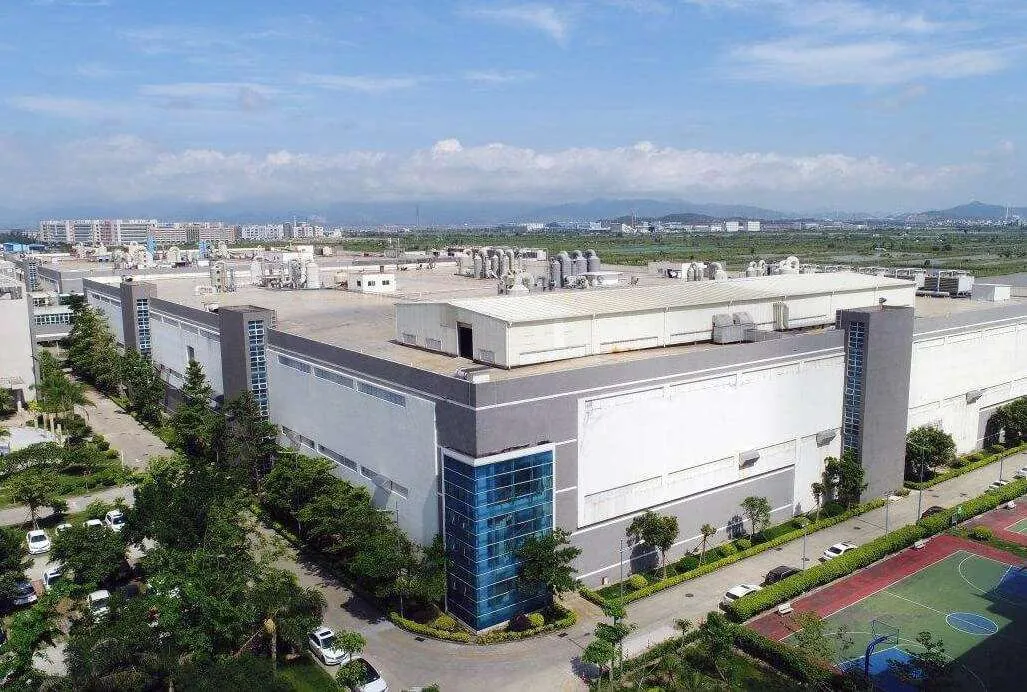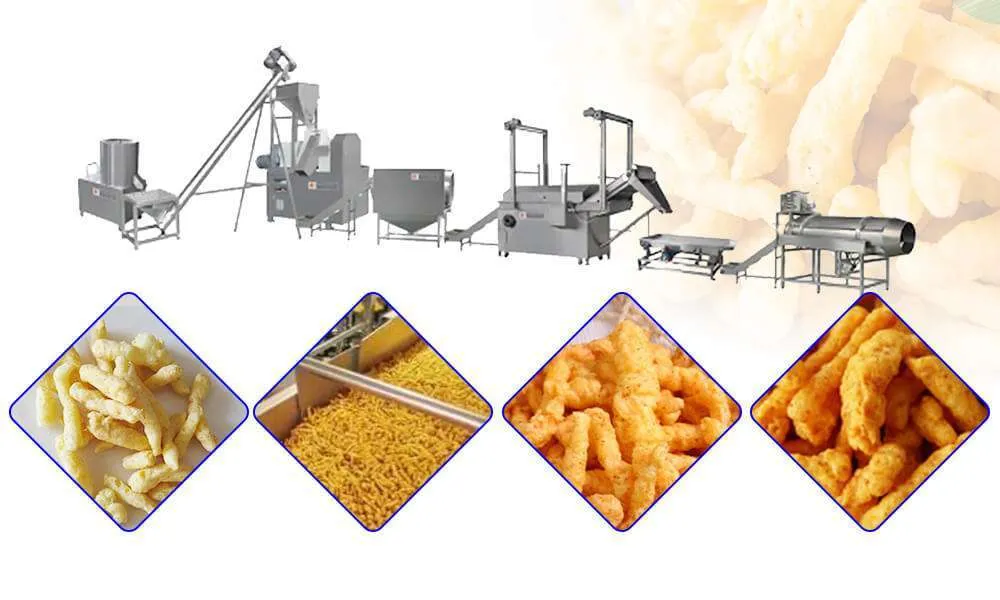 Kurkure Making Machine Projects
Kurkure Making Machine projects are becoming increasingly popular, and for good reason. Kurkure is a crunchy, savory Indian snack that has been beloved by many for years. 
It can be difficult to find in stores, so more and more people are turning to Kurkure Making Machines as a way of producing the delicious treat at home. 
These machines give users an easy-to-use platform from which to create their own Kurkure snacks. The process is relatively simple; all you need is a few basic ingredients such as rice flour, chickpea flour, spices and oil. 
Once combined together with the right measurements and consistency, the mixture can be added into the machine's hopper where it will automatically form into crispy pieces of delicious Kurkure. 
You can even choose different flavors and shapes depending on what type of taste you prefer!
I recently purchased a Kurkure Making Machine and I have to say that it has been a great addition to my kitchen!

It is easy to use and makes delicious crunchy snacks quickly and easily. The machine is very sturdy, so it should last for a long time.

The product also comes with some recipes so that you can easily experiment with different flavors.

Highly recommend this product to anyone looking for an easy way to make delicious snacks at home!
I recently purchased the Kurkure Making Machine and I'm very satisfied with it. It's easy to use and produces high-quality snacks in no time.

The machine is well-made and has a sleek, modern design. Cleaning is easy too - all I have to do is wipe it down with a damp cloth.

The snack options are endless as the machine allows me to customize my own flavors.

Highly recommend this product!
I recently purchased the Kurkure Making Machine and I'm really impressed with how easy it is to use. It's incredibly simple to set up and get going.

The machine is also surprisingly quiet and efficient, so I don't have to worry about noisy disruptions in my kitchen.

The quality of the snack produced is excellent - it's always crisp and fresh tasting.

It's a great way to make healthy snacks for the family with minimal effort.
Highly recommend!
FAQ of Kurkure Making Machine

Contact now to get 2023 catalogue, prices and a big discount!