Instant Noodle Making Machine
With the introduction of the Instant Noodle Making Machine, you can now make your own delicious instant noodles at home. This revolutionary machine is designed to help you create fresh and tasty instant noodles in no time.
It is easy to use, economical and highly efficient in producing your favorite instant noodle dishes.
The Instant Noodle Making Machine can help you make a variety of snacks and meals with just a few simple steps.
Have you ever wanted to make your own instant noodles at home? 
Now, with the invention of the Instant Noodle Making Machine, it has never been easier or quicker to create delicious and nutritious meals. 
This revolutionary appliance is set to revolutionize the way we think about noodle making. 
The innovative design enables users to quickly prepare their own customized instant noodles in no time.
What is Instant Noodle Making Machine
Instant noodle making machines are revolutionizing the way we make noodles. 
This machine is an innovative and reliable solution for quickly and effortlessly producing delicious instant noodles. 
It provides a convenient, cost-effective and time-saving alternative to manual noodle making. 
With its high production capacity, users can produce large quantities of noodles with greater consistency in quality and taste. 
This article will explore the features of instant noodle making machines, as well as discuss their benefits and applications.
Application of Instant Noodle Making Machine
Instant Noodle Making Machine is a revolutionary machine that has been developed to streamline the production of instant noodles. 
This new technology provides an efficient and cost-effective way to produce large amounts of noodles with high quality. 
The Instant Noodle Making Machine offers several advantages which make it an excellent choice for companies looking to increase their noodle production. 
The Instant Noodle Making Machine features an automated process that ensures accuracy, speed and consistency in the making of instant noodles. 
It includes a selection of cutting tools that allow for precise shaping and sizing, as well as adjustable cookers and mixers for perfect noodle texture. 
Additionally, the machine can be programmed with customized settings such as temperature, time and other parameters. 
This makes it easy to customize recipes according to different needs or tastes.
Features&
Advantages
of Instant Noodle Making Machine
Instant Noodle Making Machine is a revolutionary invention for food manufacturers, offering them the ability to quickly and easily produce tasty noodles with minimal effort. 
The machine offers a range of features and advantages that make it stand out from other noodle-making machines on the market.
The Instant Noodle Making Machine has an automated process, which allows users to simply add ingredients into the hopper, select their desired settings and let the machine do all the work for them. 
This makes it incredibly easy for any user to make a variety of different types of noodles in no time at all. 
Furthermore, the machine is designed with safety in mind, as it comes equipped with an automatic shut off feature if any component fails or malfunctions. 
Additionally, these machines are made with durable materials that can withstand regular use without requiring frequent repairs or maintenance tasks.
Packaging&Transportation
of Instant Noodle Making Machine
Ainuok, A Leading Feed&Food Extruder Manufacturer
Founded in 2010, Anyang Ainuok Machinery Equipment Co., Ltd is specialised in the research, development, production and sales of feed extruders and food extruders for more than 10 years.
We have got quality certifications of ISO9001, SGS, and CE etc. Machine color, logo, design, package, carton mark, manual etc can be customized!
With a production ability of 5000 sets per month, AINUOK is the largest feed&food extruders factory in China.
Feed&food extruders have been exported to England, Russia, Sweden, Poland, Romania, Malaysia, Indonesia, Vietnam etc 120 countries and districts.
Warmly welcome clients at home and abroad to visit Ainuok factory.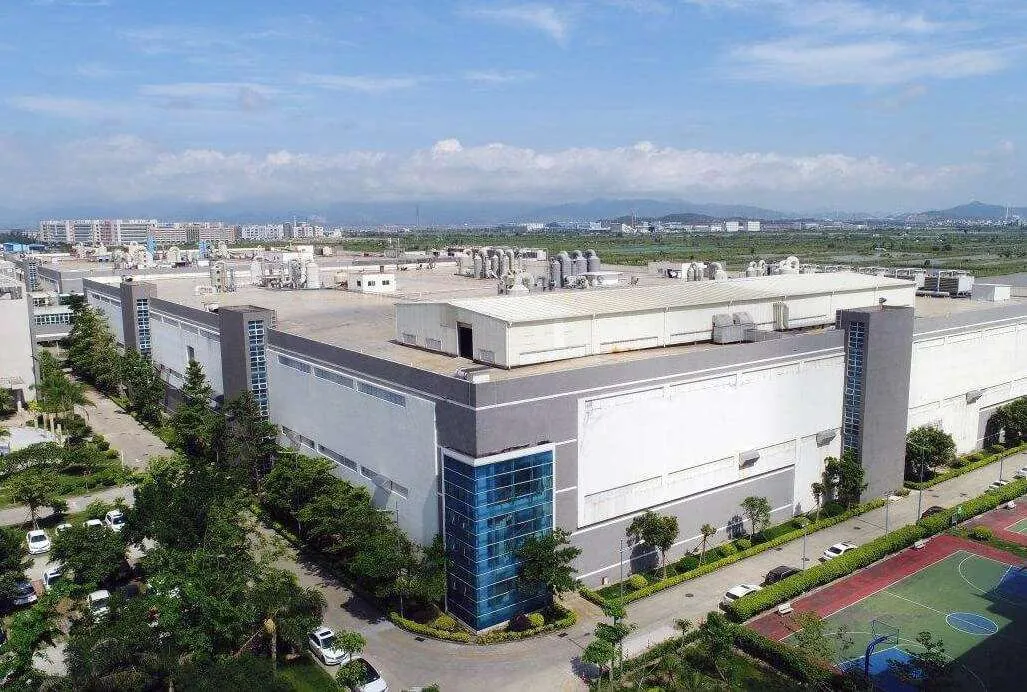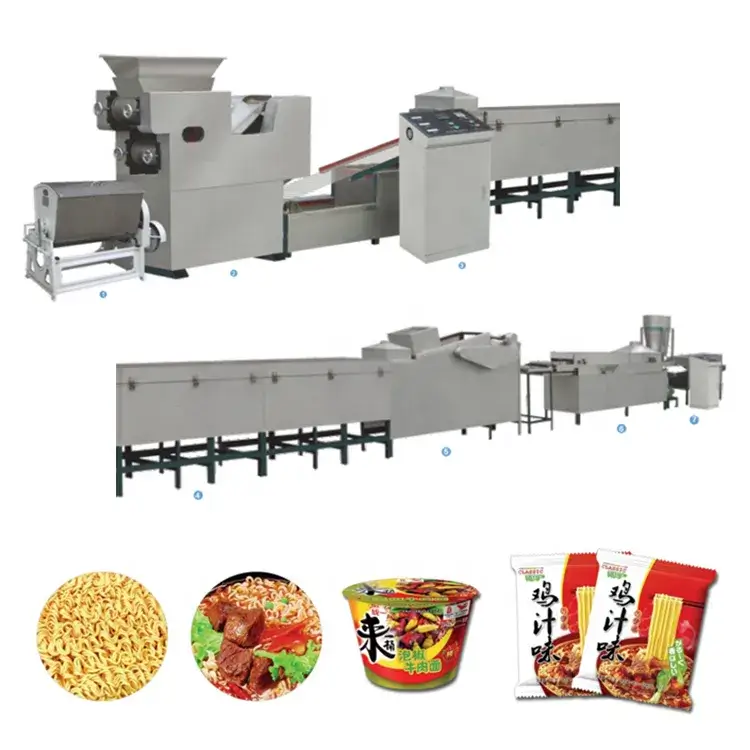 Instant Noodle Making Machine Projects
Instant Noodle Making Machine has become a popular project for many do-it-yourselfers. It is an affordable and relatively easy way to make delicious instant noodles at home. 
The process of making your own noodles requires minimal technical knowledge, yet yields great satisfaction when the final product is enjoyed.
The Instant Noodle Making Machine consists of a noodle press, cutters, and rolling tables. With a few simple tools and supplies, one can easily construct their own machine in less than a day. 
A basic guide on how to assemble the machine can be found online or in many local hardware stores offering DIY projects. 
Once the machine is constructed, users need only add flour and water to create customized fresh instant noodles that are healthier than store bought products.
I recently purchased an Instant Noodle Making Machine and I am so glad I did! It has been a game changer in my kitchen.

The machine is easy to use and produces delicious noodles in minutes. It's also incredibly versatile, allowing you to make a variety of noodle types.

I love that it has several preset options, so you don't have to worry about getting the measurements just right. Cleanup is a breeze as well!
I recently purchased an Instant Noodle Making Machine and I love it! This machine makes creating delicious noodles so simple.

All I have to do is add my ingredients and start the machine. I appreciate that it comes with a variety of settings to customize my noodles.

The design of the machine is sleek and modern, and it takes up minimal counter space. Cleaning the machine is also very easy.
I recently purchased the Instant Noodle Making Machine and it has been a great addition to my kitchen! Setup was really easy and now I can make fresh noodles any time I want.

It's even adjustable so that I can make different sizes and shapes of noodles. Cleanup is quick and easy too since it has a detachable design.

Overall, I'm very happy with this machine, it's been a great way to enjoy homemade noodles whenever I want!
FAQ of Instant Noodle Making Machine
For those who love the convenience of instant noodles, a new invention is set to make meal preparation even easier. The instant noodle making machine is the latest innovation in kitchen technology and is sure to revolutionize how we create our favorite dishes.
This innovative device allows users to quickly and easily make their own homemade instant noodles with minimal effort, making it ideal for busy families or people on the go. It features an automatic stirring system that mixes ingredients together evenly while a precise temperature control ensures perfect cooking results every time. Plus, its easy-to-understand design means anyone can use it right out of the box without needing any additional instruction.
With its ease of use and quick operation, this machine promises to be an essential part of any kitchen arsenal as it allows users to enjoy delicious homemade noodles in minutes with minimal effort required.
The price of instant noodle making machines has become a hot topic among small business owners who are interested in expanding their operations. With the rising cost of ingredients and labor, many small businesses are looking for ways to reduce costs and increase profitability. An instant noodles making machine is an ideal solution for entrepreneurs who want to start producing their own high-quality noodles without breaking the bank.
Instant noodles making machines come in a variety of sizes and configurations, so it's important to research the options before determining which model best suits your business needs. Prices can range from several thousand dollars to tens of thousands depending on features such as automated mixing, noodle cutting, and packaging capabilities. In addition, some models may require additional peripherals such as cookers or ovens that will raise the overall price tag significantly.
Fried instant noodle making machines are becoming increasingly popular among food production businesses. These machines provide a convenient, cost efficient and fast way of producing fried instant noodles in large quantities. By using these machines, businesses can produce up to 150kg of fried noodles a day with minimal effort.
These state-of-the-art machines consist of various components such as a dough mixer, automatic divider, cutting machine and frying line. The dough mixer kneads the dough for the noodles until it reaches a suitable consistency for forming into noodles; the automatic divider portioning cuts the dough into consistent weights before sending to be cut by the cutting machine then onto finalizing its shape on the frying line. This process allows for consistent production of high quality instant noodle products that meet industry standards.

Contact now to get 2023 catalogue, prices and a big discount!