Industrial Macaroni Machine
The industrial macaroni machine is a necessary machinery for any large-scale food production facility. This industrial machine is an efficient, time-saving and cost-effective solution to the arduous task of creating macaroni products in bulk.
It can produce a wide range of shapes, sizes, and textures while at the same time providing consistent quality with each product.
Industrial macaroni machines are essential pieces of equipment for any pasta production business. 
They provide a reliable and efficient way to produce high-quality macaroni products at an industrial scale. 
This article will discuss the different types of industrial macaroni machines available on the market, as well as their various features and benefits. 
It will also explain how these machines can help streamline your pasta production processes and ultimately increase your profits.
What is Industrial Macaroni Machine
The industrial macaroni machine is an essential tool for those with a passion for pasta. 
This specialized machine enables mass production of different types of macaroni, including elbow macaroni, shells, and spirals. Industrial macaroni machines are used in both commercial and residential settings to efficiently create large batches of pasta quickly. 
These machines come in a variety of sizes and features, making them a must-have for anyone looking to perfect their pasta-making skill set.
Application of Industrial Macaroni Machine
Industrial macaroni machines have revolutionized the food industry, providing businesses with a cost-effective and efficient way to mass produce products. 
The application of these machines has many advantages, including increased production speed, improved product quality and consistency, and reduced labor costs.
The industrial macaroni machine works by extruding dough through a die plate to create the desired shape. This allows companies to manufacture macaroni on an industrial scale without sacrificing quality or speed.
 Furthermore, this process requires fewer workers than manual methods do, leading to considerable savings in labor costs. 
Additionally, because the dough is processed uniformly throughout each batch of macaroni production, it ensures consistent product quality for each batch produced.
Features&
Advantages
of Industrial Macaroni Machine
Industrial macaroni machines are highly efficient pieces of equipment that can help improve the productivity and quality of pasta production operations. 
This type of machine is capable of producing high-grade, quality noodles with a consistent diameter and shape in a short amount of time. It offers a range of features and advantages that make it an ideal choice for commercial food production businesses. 
One key advantage offered by industrial macaroni machines is their ability to produce large quantities of noodles at once while also providing accuracy in size and shape. The machine utilizes powerful motors, as well as adjustable settings, to ensure consistency in the final product. 
Additionally, these machines come with automated feeding systems designed to reduce human labor costs associated with manual feeding operations. Moreover, they offer high levels of safety due to their enclosed design that minimizes the risk of injuries from moving parts or hot surfaces during operation.
Packaging&Transportation
of Industrial Macaroni Machine
Ainuok, A Leading Feed&Food Extruder Manufacturer
Founded in 2010, Anyang Ainuok Machinery Equipment Co., Ltd is specialised in the research, development, production and sales of feed extruders and food extruders for more than 10 years.
We have got quality certifications of ISO9001, SGS, and CE etc. Machine color, logo, design, package, carton mark, manual etc can be customized!
With a production ability of 5000 sets per month, AINUOK is the largest feed&food extruders factory in China.
Feed&food extruders have been exported to England, Russia, Sweden, Poland, Romania, Malaysia, Indonesia, Vietnam etc 120 countries and districts.
Warmly welcome clients at home and abroad to visit Ainuok factory.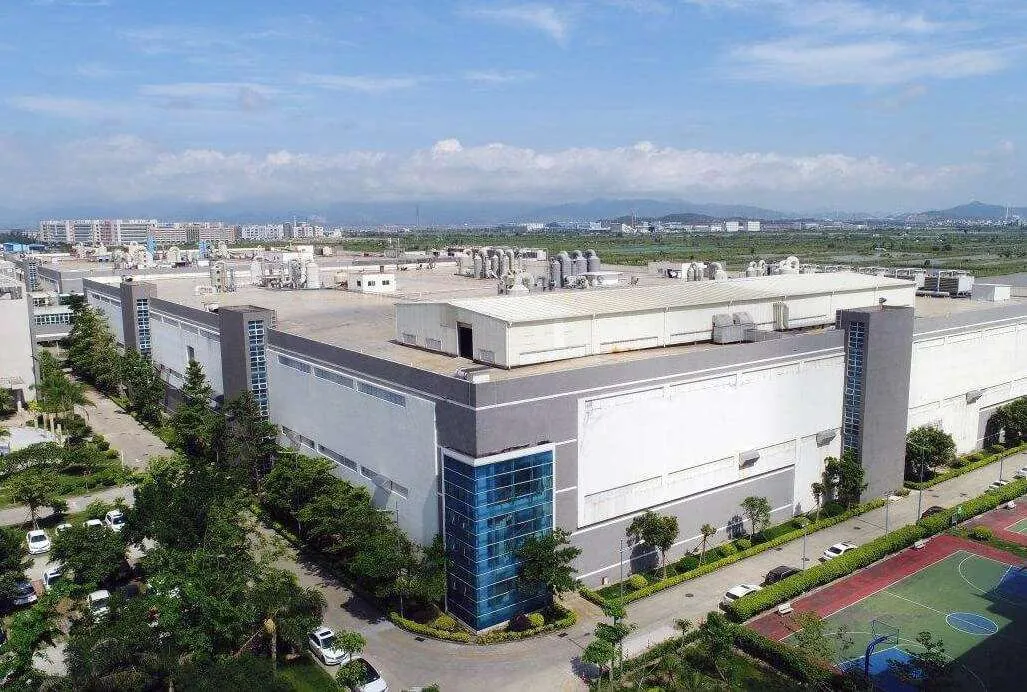 Industrial Macaroni Machine Projects
Industrial macaroni machines allow businesses to create consistent, high-volume products. As such, they can be used in a variety of industrial projects that range from food production to packaging and beyond. 
With the right equipment and processes in place, these machines can help businesses move forward.
Industrial macaroni machines are highly customizable and allow for specific settings and processes to be put into place. Such customization is important when creating certain products or packages as it ensures consistency across batches. 
Businesses can further benefit from the ability to quickly adjust recipes or modify product sizes on the fly with just a few button presses.
 Additionally, some models offer features like programmable recipe storage for even more precise control over every detail of production.
I recently purchased an industrial macaroni machine and have been very impressed with its performance. The machine is very easy to use and produces consistent results.

It is also very durable and well-made. I was able to quickly get up and running with this machine, and haven't had any issues with it.

I would highly recommend this product to anyone who needs a reliable machine for producing large batches of macaroni quickly and easily.
I recently purchased the Industrial Macaroni Machine and I'm very happy with the results. It is easy to set up and use, just plug it in and you're ready to go.

The machine is very sturdy and made of high quality material.

It produces a consistent product every time with no risk of over or undercooking.

Cleanup is a breeze, just rinse off the parts with water and soap.
I recently purchased an industrial macaroni machine for my small business and I'm very pleased with it.

It is easy to use and makes a consistently high quality product. It produces large quantities quickly and efficiently.

Clean up is also very easy. The construction is solid and reliable, and the machine runs smoothly without any issues. I highly recommend this machine for any business looking to produce macaroni in bulk, it's definitely worth the investment!

Contact now to get 2023 catalogue, prices and a big discount!