Fortified Rice Making Machine
Fortified Rice Making Machine is a new invention that promises to revolutionize how we prepare and consume rice. This machine, designed by food scientists at the University of California, uses a combination of technologies to fortify each grain of rice with essential minerals, vitamins, proteins and other nutrients.
Fortification helps improve the health benefits derived from consuming rice.
Fortified rice making machines are the latest technological advancement in discovering new ways to produce healthier and more sustainable foods.
These automated machines are designed to take traditional white rice and fortify it with essential vitamins and minerals, providing an easier way for people all over the world to access nutritious meals without having to dedicate a large amount of time or money.
The fortified rice making machine works by taking conventional white rice and adding powdered vitamins, minerals, and other essential nutrients into the mix.
This ensures that each batch of fortified rice contains balanced nutrition that is usually found in fruits, vegetables, dairy products, and meat-based dishes.
In addition, fortified grains can help improve general health by promoting better digestion while reducing age-related illnesses such as dementia or Alzheimer's disease.
What is Fortified Rice Making Machine
Fortified Rice Making Machine is a revolutionary device that is set to revolutionize the way people make their food. 
This machine can produce nutritious fortified rice at home, making it easier and more accessible than ever before.
The Fortified Rice Making Machine works by adding vitamins, minerals and other beneficial nutrients to ordinary white or brown rice. 
This process takes place in the machine itself, meaning that users don't have to worry about buying specific ingredients or measuring them out correctly. 
The result is an easy-to-make meal packed with nutrition for your whole family.
The Fortified Rice Maker also features various settings so you can customize the amount of nutrition added to your dish according to personal preference. 
With just a few simple adjustments, you can create delicious meals with all the health benefits of fortified rice without having to shop for any additional ingredients!
Application of Fortified Rice Making Machine
Fortified rice making machines are quickly becoming a prominent technology in the food industry. This advanced machine allows for the production of fortified rice with ease and precision, allowing users to save time and money while providing high-quality products for consumers. With its wide range of applications, this innovative technology is set to revolutionize the way we make and consume rice.
Fortified rice making machines are capable of producing large quantities of highly nutritious meals at an impressive speed and accuracy. The fortification process involves adding nutrients such as vitamins, minerals, proteins and carbohydrates to ordinary white or brown rice grains to improve their nutritional value. This convenient machine can handle a variety of ingredients with ease and accurately measure out precise amounts needed for fortification based on user specifications. Additionally, it has built-in safety features that ensure that no contamination occurs during the process due to its strict hygiene standards.
Features&
Advantages
of Fortified Rice Making Machine
Fortified rice making mac is a versatile, convenient kitchen appliance that can make perfectly cooked and fluffy white or brown rice from scratch in minutes. 
This simple device is designed with features and advantages that make it an ideal choice for busy cooks and those who are looking for the convenience of having perfectly cooked rice without having to keep an eye on it.
The main feature of this appliance is its ease of use: simply add the raw ingredients into the machine, press a few buttons, and within minutes your desired type of rice will be ready. 
The digital timer allows you to accurately set cooking times so you don't have to worry about overcooking or burning your food. 
Additionally, depending on what type of fortified rice you choose, the machine can also enhance its nutritional value by adding nutritious additions such as vitamins and minerals.
Packaging&Transportation
of Fortified Rice Making Machine
Ainuok, A Leading Feed&Food Extruder Manufacturer
Founded in 2010, Anyang Ainuok Machinery Equipment Co., Ltd is specialised in the research, development, production and sales of feed extruders and food extruders for more than 10 years.
We have got quality certifications of ISO9001, SGS, and CE etc. Machine color, logo, design, package, carton mark, manual etc can be customized!
With a production ability of 5000 sets per month, AINUOK is the largest feed&food extruders factory in China.
Feed&food extruders have been exported to England, Russia, Sweden, Poland, Romania, Malaysia, Indonesia, Vietnam etc 120 countries and districts.
Warmly welcome clients at home and abroad to visit Ainuok factory.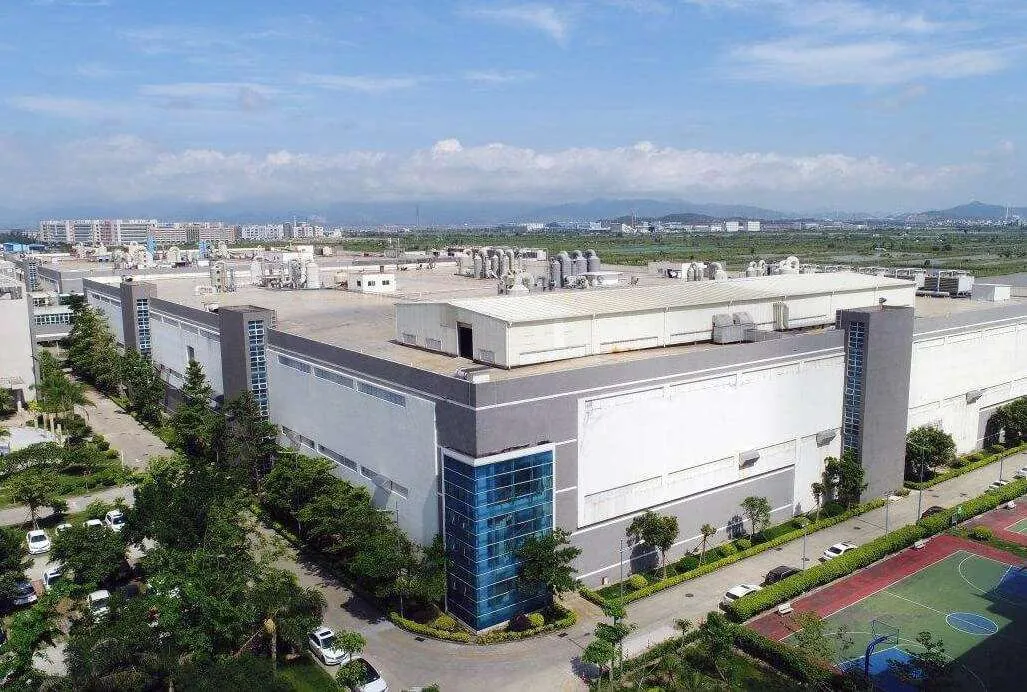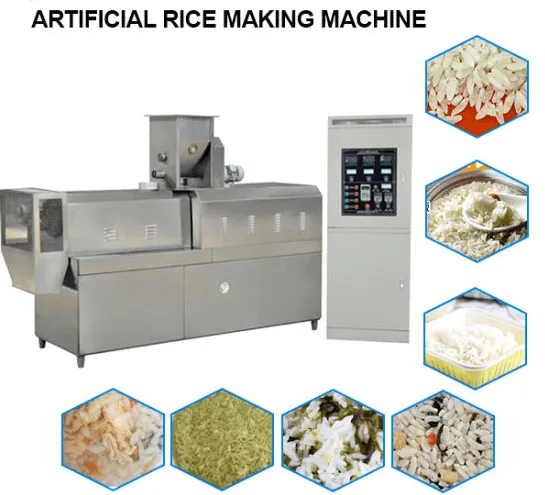 Fortified Rice Making Machine Projects
Fortified Rice Making Machine Projects are becoming more popular as a way to fight malnutrition in developing countries. 
Developed by the World Food Programme and partners, these projects use specialized machines to produce fortified rice for those who don't have access to nutritious meals. 
The machines are easy to install and can produce high-quality, nutrient-rich rice that can help reduce hunger and improve health outcomes. 
Fortified rice made with these machines contains essential vitamins and minerals like iron, zinc, vitamin A, folate, thiamin, riboflavin, niacin, vitamin B6 and vitamin B12 – all of which are critical nutrients for proper development in children. 
Additionally, this fortified rice helps support sustainable agriculture practices as it is produced using locally available ingredients such as legumes or pulses.
I recently purchased a fortified rice making machine and I am very satisfied with the product. The machine is very efficient and easy to use.

It produces high-quality fortified rice quickly. The instructions are straightforward, making it simple to operate.

Cleaning the machine is also easy and hassle-free. I've already noticed an improvement in the taste of my fortified rice since using this machine.

I highly recommend this product to anyone looking for a reliable way to make fortified rice at home.
I recently purchased a fortified rice making machine and I am very pleased with it.

It is very easy to use and it produces perfectly cooked rice in minutes.

The machine also has multiple settings that make it easy to adjust the cooking time and temperature to suit whatever type of rice I'm making.

Cleanup is also quick and easy, as all the parts are dishwasher safe.
I recently purchased a fortified rice making machine and it has been an incredible addition to my kitchen.

The machine is easy to use and produces perfect, fluffy rice every time. I love how quickly I can make delicious meals with the push of a button.

It's also great for those nights when I don't feel like cooking - all I have to do is put in the ingredients and set the timer.

Cleanup is also a breeze. Highly recommended for anyone who loves to cook!
FAQ of Fortified Rice Making Machine

Contact now to get 2023 catalogue, prices and a big discount!