A Fortified Rice Extruder is a specialized machine designed to process whole grains of rice into extruded cereal products. It is commonly used in the production of breakfast cereals, snacks and other food products made from grain materials. 
This type of extruder is designed to easily blend ingredients such as vitamins, minerals, flavorings and colorings with milled or puffed grains like wheat, oats or rice for added nutritional value. 
For those looking to give their families more nutrition in the kitchen, a fortified rice extruder is a must-have appliance. 
This innovative device quickly and efficiently creates a variety of nutritious foods from fortified rice that add valuable nutrients, minerals and vitamins to meals.
The fortified rice extruder works by combining cooked grains with other ingredients like legumes, vegetables, cheeses or spices. 
These combinations are then processed through rollers that smash the ingredients into pieces before finally being pushed into shape and baked. 
As a result, consumers get an incredibly healthy meal that not only tastes great but also provides essential vitamins and minerals required for good health.
In addition to its nutritional benefits, this versatile kitchen tool is also super convenient; it takes just minutes to prepare nutrient-rich meals without having to do any actual cooking!
What is Fortified Rice Extruder
A Fortified Rice Extruder is a machine used to produce fortified rice products. 
This type of machinery is used in the food industry, specifically for processing and fortifying common grains such as rice. 
It can be used to produce a variety of different types of food such as breakfast cereals, flour mixes, and dried snacks.
The extruder works by forcing milled grain, such as rice, through an orifice at high pressure and temperature. 
As it passes through the orifice, it is mixed with additional ingredients such as vitamins and minerals that have been pre-mixed in liquid form. 
The mixture then forms a dough-like substance which is pushed out of the extruder in long strands over a conveyor belt system where it can be cut into desired shapes. 
The end product contains all the essential nutrients required for human consumption.
Application of Fortified Rice Extruder
Fortified rice extruders (FREs) are an important tool in improving the nutritional status of people, especially in developing countries. 
FREs are small machines that can be used to produce fortified rice, which is a nutrient-rich form of rice that has been enriched with other micronutrients like iron, zinc and vitamins. 
Fortified rice is becoming increasingly popular as it helps to improve the health of individuals by providing them with essential nutrients.
In addition to helping improve the nutritional status of people, FREs also provide numerous economic benefits.
 They allow for greater production efficiency and reduce costs associated with traditional methods of producing fortified rice. 
By using FREs, farmers and millers are able to produce more fortified rice at a lower cost than if they were using traditional methods.
Features&
Advantages
of Fortified Rice Extruder
Rice is a major crop and dietary staple in many parts of the world. To ensure that rice-consuming populations have access to high-quality nutrition, manufacturers have developed fortified rice extruders for their nutritional needs. 
The fortified rice extruder's features and advantages make it an indispensable tool for production facilities and households alike.
The fortified rice extruder has a range of features designed to improve the quality, texture, and appearance of the finished product. 
It comes with adjustable temperature settings that allow users to customize their cooking process; this ensures that each batch of cooked rice meets exact standards consistently.
 Additionally, it is equipped with a unique spiral design that provides even heat distribution throughout the grain, improving both its taste and structure after cooking. 
Finally, its stainless steel body makes it highly durable, resulting in longer-lasting use before needing replacement or maintenance.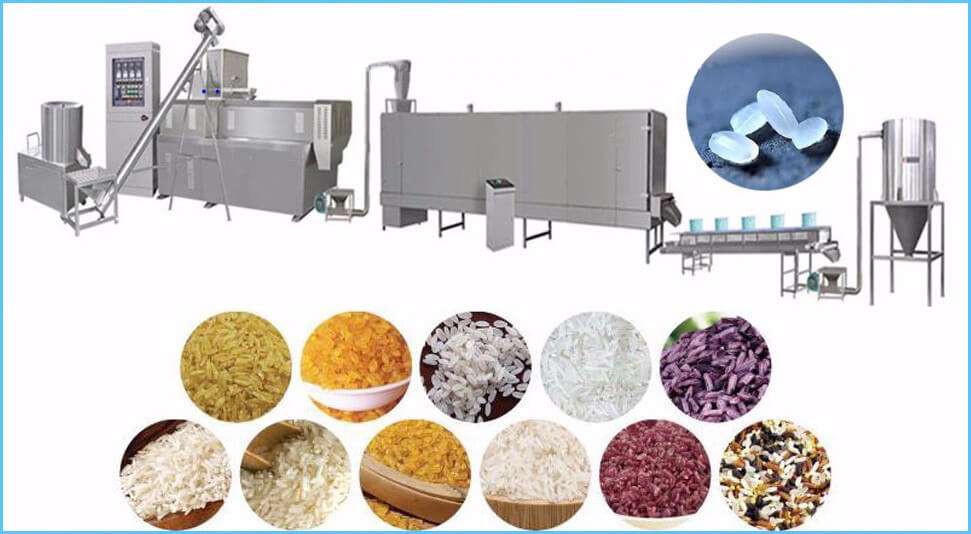 Packaging&Transportation
of Fortified Rice Extruder
Ainuok, A Leading Feed&Food Extruder Manufacturer
Founded in 2010, Anyang Ainuok Machinery Equipment Co., Ltd is specialised in the research, development, production and sales of feed extruders and food extruders for more than 10 years.
We have got quality certifications of ISO9001, SGS, and CE etc. Machine color, logo, design, package, carton mark, manual etc can be customized!
With a production ability of 5000 sets per month, AINUOK is the largest feed&food extruders factory in China.
Feed&food extruders have been exported to England, Russia, Sweden, Poland, Romania, Malaysia, Indonesia, Vietnam etc 120 countries and districts.
Warmly welcome clients at home and abroad to visit Ainuok factory.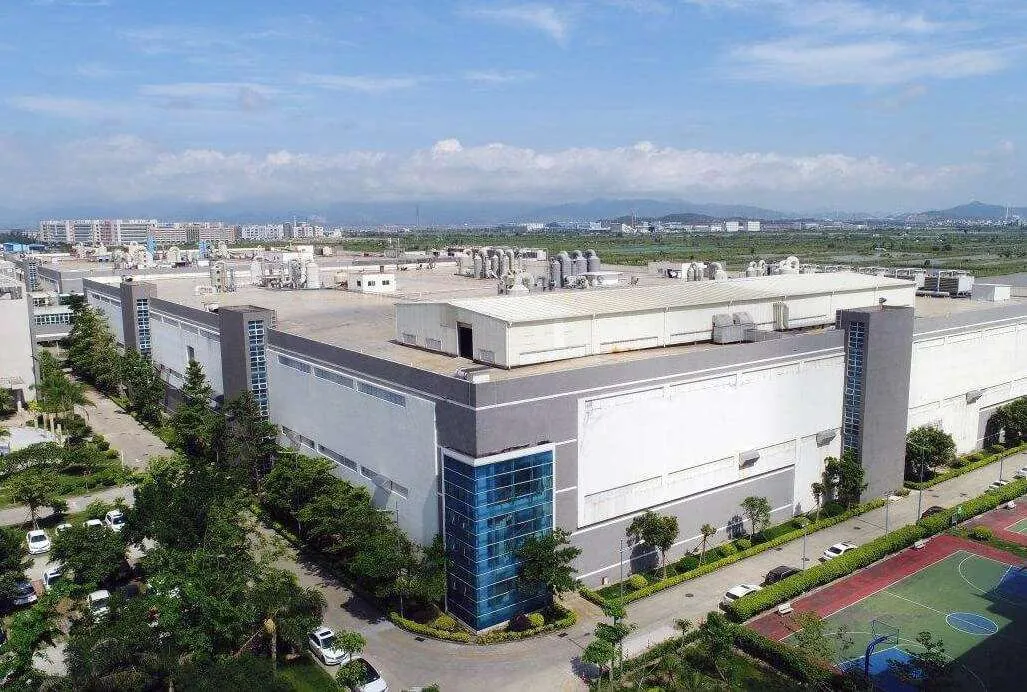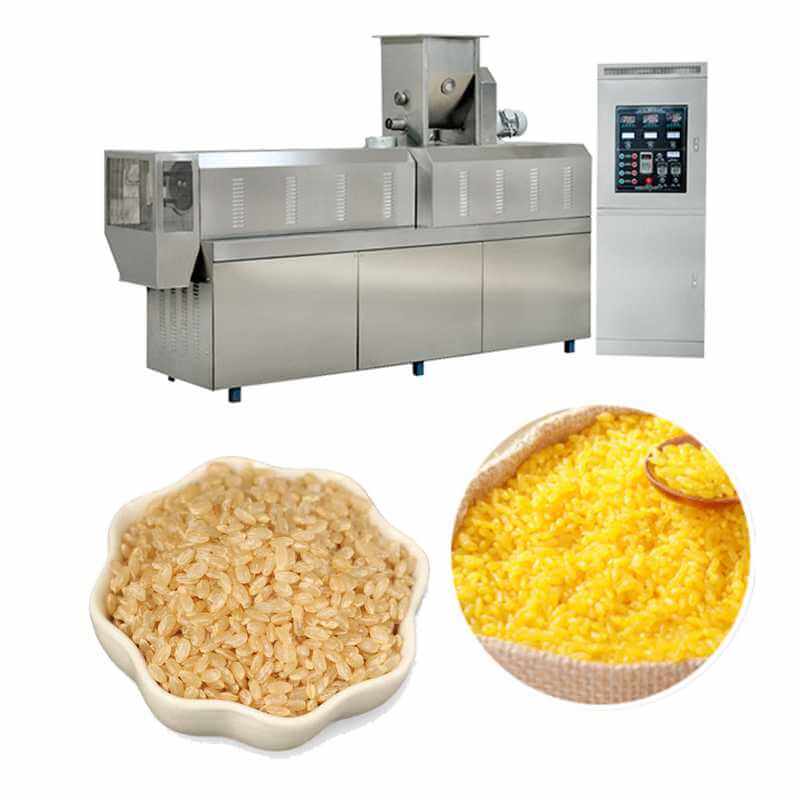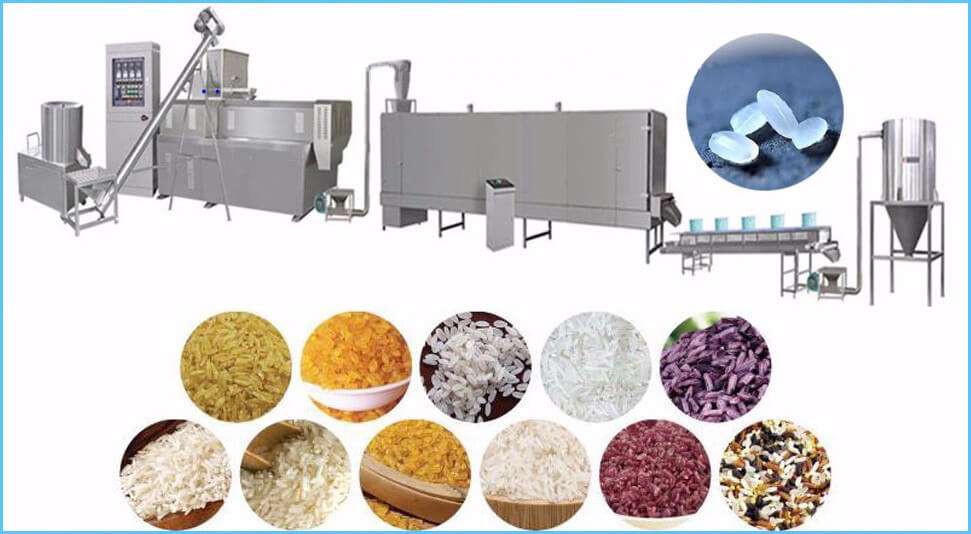 Fortified Rice Extruder Projects
Fortified Rice Extruder Projects are revolutionizing the way people can access and benefit from nutrient-rich rice. 
Through extrusion technology, fortifying valuable nutrients such as iron, zinc, vitamin A and B12 is made easier than ever before. 
This process is not only cost effective but also helps to reduce malnutrition in developing countries, where many lack access to vital nutrients.
The fortified rice extruder projects have seen success around the world. 
Research has shown that up to 95 percent of the nutrients infused into the rice remain intact after being processed through an extruder machine. 
It's a sustainable solution for global hunger that allows both humanitarian organizations and governments to easily provide essential nutrition to populations in need.
I recently purchased the Fortified Rice Extruder and it has been a great addition to my kitchen.

I love that it comes with multiple settings so I can adjust the texture of the rice for different dishes. It's also very easy to use and clean.

The extruder does an excellent job of grinding and condensing the grains into a consistent size, which makes for fluffy and flavorful cooked rice.

I highly recommend this product for anyone looking for a reliable way to make delicious meals quickly!
I recently purchased the Fortified Rice Extruder and I must say it was a great purchase. It is easy to use and produces perfectly shaped rice every time.

It's made of high-quality materials that are built to last and cleans up quickly.

The adjustable settings make it really easy to customize the texture of the rice, so you can make it just how you like it.

I would highly recommend this product for anyone who enjoys preparing healthy, delicious meals without too much effort.
I recently purchased a Fortified Rice Extruder and I am so happy with my purchase.

It is easy to use and makes perfectly cooked, fluffy rice every time.

The settings are adjustable so you can get the right texture for whatever type of rice you're making.

The non-stick inner surface makes clean-up a breeze and I've been able to make a variety of dishes with this one appliance.
FAQ of Fortified Rice Extruder
China has a long history of food production, and the fortified rice extruder is an excellent example of this. This highly efficient machine is used for producing fortified rice for a variety of markets in China. The extruder has been developed by Chinese experts to meet the needs of their customers and to ensure that their products are of the highest quality. It combines traditional techniques with modern technology to produce fortified rice which meets all required safety standards.
A fortified rice extruder factory is a facility that creates an important staple food for many people around the world. This type of factory produces extruded rice, which is made by pushing cooked rice through a die to create a variety of shapes and sizes. It provides nutrition and energy to those who consume it and can be used in a variety of recipes. Using technology to produce this type of rice, it is possible to add essential vitamins and minerals in order to improve its nutritional value.
Rice extrusion is an important process in the food industry. It enables the production of a variety of food products and has long been used as a cost-effective way to provide fortified rice for a range of dietary needs. In this article, we will discuss the price of fortified rice extruders and provide insights into the factors impacting their cost. We will also look at how technological advances have improved efficiency and lowered prices over time.

Contact now to get 2023 catalogue, prices and a big discount!