Corn Flakes Making Machine
Corn flakes making machines are revolutionizing the food industry. These machines have made it possible to quickly and easily produce a variety of tasty and nutritious breakfast cereals. 
By automating the production process, corn flakes making machines are able to improve efficiency. 
Not only do these machines save time, but they also reduce labor costs, improve product quality, and enhance food safety.
Corn flakes making machines have been around for many years and have revolutionized the way corn flakes are produced.
These machines use advanced technology to produce corn flakes of the highest quality in a cost-effective manner, allowing businesses to manufacture large quantities of corn flakes in an efficient and timely manner.
The variety of shapes, sizes, and textures that can be produced with a corn flake making machine make it an ideal option for any business looking to produce their own brand of cereal.
What is Corn Flakes Making Machine
The invention of corn flakes making machines has revolutionized the cereal industry. 
These innovative machines have made it easier to manufacture breakfast cereals with greater speed, efficiency and consistency. 
The process of making corn flakes involves a range of intricate steps which can be easily automated using these machines. 
As a result, they are now widely used in commercial production settings across the world. 
This article will explore how corn flakes making machines work and their various applications in food processing industries.
Application of Corn Flakes Making Machine
Corn flakes are a popular breakfast cereal that is enjoyed in many households around the world. 
While many people are familiar with the taste and nutritional benefits of this crunchy cereal, few know how it is actually made. 
The process behind the production of corn flakes involves the application of specialized machinery known as a corn flakes making machine.
The corn flakes making machine utilizes advanced technology to transform raw ingredients into high-quality snacks in an efficient and cost-effective manner. 
This innovative piece of equipment has revolutionized how food products such as cereals and snacks can be produced at scale, allowing manufacturers to reduce costs while keeping up with growing demand for their product lines. 
This robust machine offers superior performance when compared to traditional production methods. 
Its automated processes enable precise control over temperature, pressure and other parameters throughout the entire process, ensuring consistent quality each time it's used.
Features&
Advantages
of Corn Flakes Making Machine
Corn flakes are a popular breakfast cereal around the world, and this has led to a rise in demand for corn flakes making machines. 
This machine is designed to make the process of producing corn flakes easier and faster than ever before. It also offers several features and advantages that have made it an essential piece of equipment for many food processing companies.
The first advantage of using a corn flakes making machine is its high speed production capabilities – it can produce up to 120kg/h of product at once, which is much higher than manual production methods. 
Furthermore, these machines are equipped with precise temperature control mechanisms that allow for accurate adjustments in temperature during the manufacturing process. This ensures that each batch produced is always consistent in taste and texture, ensuring customer satisfaction every time. 
As such, these machines enable companies to provide quality products while increasing their productivity significantly.
Packaging&Transportation
of Corn Flakes Making Machine
Ainuok, A Leading Feed&Food Extruder Manufacturer
Founded in 2010, Anyang Ainuok Machinery Equipment Co., Ltd is specialised in the research, development, production and sales of feed extruders and food extruders for more than 10 years.
We have got quality certifications of ISO9001, SGS, and CE etc. Machine color, logo, design, package, carton mark, manual etc can be customized!
With a production ability of 5000 sets per month, AINUOK is the largest feed&food extruders factory in China.
Feed&food extruders have been exported to England, Russia, Sweden, Poland, Romania, Malaysia, Indonesia, Vietnam etc 120 countries and districts.
Warmly welcome clients at home and abroad to visit Ainuok factory.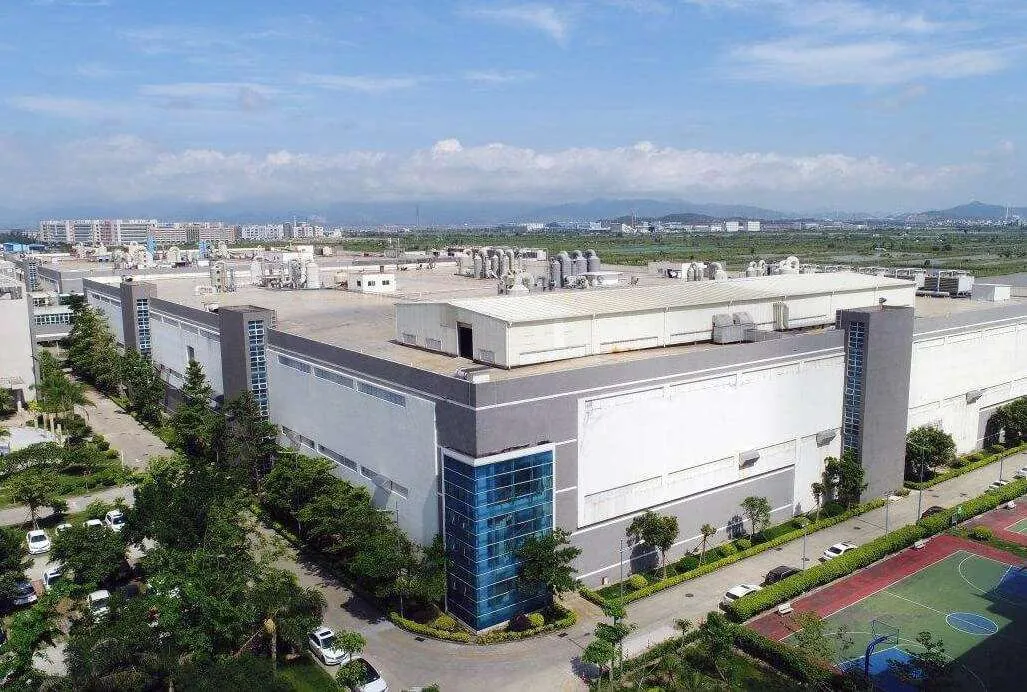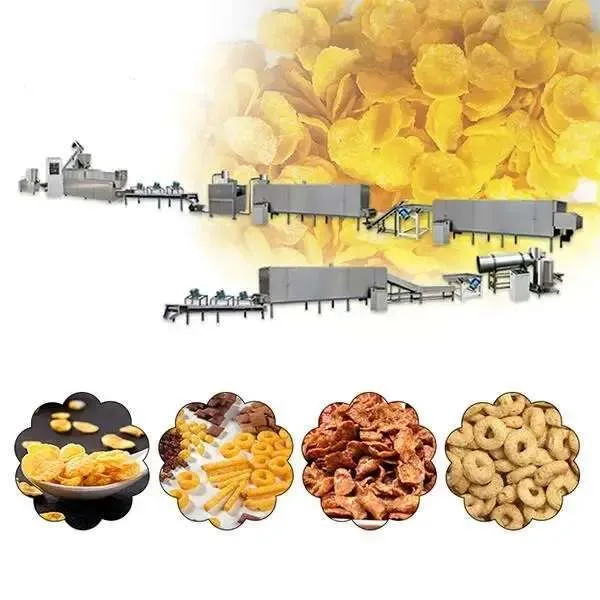 Corn Flakes Making Machine Projects
Corn Flakes Making Machine Projects have become increasingly popular in recent years as a way to make your own cereal at home. 
This type of machine offers an economical and efficient way to produce delicious and nutritious corn flakes for breakfast or snacks. 
With the right supplies, tools, and instructions, anyone can easily create their own corn flake creations at home.
Corn flakes are made from a combination of ingredients such as wheat flour, sugar, salt, oil, malt extract, and milk powder. 
The mixture is then heated until it turns into a dough-like substance which is then pressed through rollers with holes that form the flakes. 
A Corn Flakes Making Machine will ensure that the texture of the flakes is consistent each time they are produced. 
Additionally, these machines are designed to be easy to use so you can quickly prepare your own cereal with minimal effort.
I recently purchased the Corn Flakes Making Machine and I'm so happy with it! It's easy to use, and the results are delicious!

I'm able to make fresh corn flakes quickly and easily with this machine.

It's also very quiet and doesn't produce a lot of noise like other machines.

The end product looks professional too.

Overall, I'm really pleased with my purchase and would definitely recommend it to others!
I recently purchased the Corn Flakes Making Machine and I have been extremely pleased with the product.

It is very easy to use and produces great tasting flakes every time.

The machine is also very durable and has held up well to regular use.

Cleaning is a breeze, with just a few simple steps to get everything sparkling again.

I would highly recommend this product to anyone looking to make their own corn flakes in the comfort of their own home!
I recently purchased a Corn Flakes Making Machine and couldn't be happier.

It's easy to use and produces perfect flakes every single time!

The machine is very sturdy and well-made, so I know it will last for years.

It also has a small footprint, so it doesn't take up much space in my kitchen.

I'm really impressed with the results and would definitely recommend this machine to anyone looking for an efficient way to make corn flakes.
FAQ of Corn Flakes Making Machine
Corn Flakes Making Machine is a revolutionary invention that has revolutionized the way food production takes place.
This machine comes with a host of features that make it ideal for producing large quantities of corn flakes in less time.
It has been designed to reduce energy consumption and offer superior performance.
The machine offers excellent quality control, making sure that the finished product meets all quality standards.
The Corn Flakes Making Machine works by first separating the kernels from the cob after which they are placed in an airtight container ready for processing.
The process then continues through stages to deriving flakes from the grain which are then dried and seasoned before finally being packaged into boxes or bags and sealed ready for sale.
This process is highly automated, allowing clients to produce up to 10kg per minute without manual labour involved.
Corn flakes making machines are one of the most necessary pieces of equipment for producing cornflakes.
Producing cornflakes is a delicate process that requires careful consideration and specific machinery, which can be quite expensive to procure.
The cost of a corn flakes making machine will depend on several factors, such as the size of the machine, its features, and its brand.
Generally speaking, small-scale machines tend to be more affordable than larger models but may lack the same level of efficiency in production.
Additionally, higher-end brands typically have a much higher cost than cheaper alternatives.
Ultimately, buyers should research their options carefully before choosing which type and brand is best for them and their budget.
Corn flakes making machine price is an important factor for many businesses that are looking to invest in this type of machinery.
A corn flakes making machine can be a great investment for food and beverage producers who are looking to mass-produce cereals with the same high-quality taste and texture as those found in grocery stores.
It's important for any business that is considering purchasing a corn flakes making machine to understand exactly what the cost will be, so they can make sure it fits into their budget.
The final cost of a corn flakes making machine will depend on factors such as size, brand, features and other customizations made during production.
Generally speaking, most machines range between $20,000-$50,000 USD depending on the size and features included.

Contact now to get 2023 catalogue, prices and a big discount!