Corn Chips Making Machine
Corn chips making machines have become an increasingly popular way to make delicious corn chips in the comfort of your own home. With advancements in technology, making a batch of crunchy, salty corn chips has never been easier.
Whether you are looking for a snack to enjoy while watching a movie or want to try something new at a party, having a corn chips making machine is the perfect solution.

Corn chips making machines are becoming increasingly popular for those who are looking to make a delicious snack without all the fuss. 
These machines make cooking corn chips simple and quick, allowing you to have tasty corn chips in no time at all. Not only are these machines convenient and time-saving, it is also an economical way to create your own snacks. 
With the right machine, you can choose from a variety of flavors and thicknesses for your very own homemade corn chips.
What is Corn Chips Making Machine
Corn Chips Making Machine has revolutionized the snack industry, making it easier than ever to produce and enjoy delicious corn chips. 
This article will provide a comprehensive guide to the Corn Chips Making Machine and its many advantages. 
We will discuss how this machine can help make the production process faster, safer, and more efficient. 
It also offers numerous features that can be tailored to fit individual needs. 
Finally, we will explore how using a Corn Chips Making Machine can help reduce costs associated with producing corn chips.
Application of Corn Chips Making Machine
Corn chips are a popular snack food enjoyed by people around the world. Corn chips making machines have revolutionized the production of these popular snacks, increasing efficiency and allowing businesses to quickly produce large amounts of corn chips. 
The application of corn chip making machines has been instrumental in helping small and large companies alike to manufacture quality products with less time and effort. 
These automated systems are capable of producing a variety of shapes, sizes and flavors depending on the requirements. 
The machines can be programmed according to the preferences of customers or operators in order to ensure that each batch is unique and tailored to individual tastes. 
The machines also allow companies to control the cooking temperature precisely which helps ensure that each batch is cooked evenly for consistent flavor.
 Additionally, they offer greater flexibility when it comes to adding seasonings or creating specialty flavors as well as controlling portion size which allows businesses to meet customer demands while minimizing waste.
Features&
Advantages
of Corn Chips Making Machine
Corn chips making machine has become a must-have kitchen appliance for food processing, as it offers unique features and advantages not seen in other machines. 
With this machine, you can automate the production of corn chips with ease. Here are some of the features and advantages of owning a corn chips making machine:
The first advantage is that it is highly efficient, producing high quality products without multiple manual processes. 
This saves time and costs associated with labor hours, allowing you to focus on other key areas of your business. 
Additionally, this machine requires minimal maintenance since its parts don't require frequent replacements or repairs.
 Moreover, its design allows for easy cleaning and storage while still retaining maximum performance output.
Packaging&Transportation
of Corn Chips Making Machine
Ainuok, A Leading Feed&Food Extruder Manufacturer
Founded in 2010, Anyang Ainuok Machinery Equipment Co., Ltd is specialised in the research, development, production and sales of feed extruders and food extruders for more than 10 years.
We have got quality certifications of ISO9001, SGS, and CE etc. Machine color, logo, design, package, carton mark, manual etc can be customized!
With a production ability of 5000 sets per month, AINUOK is the largest feed&food extruders factory in China.
Feed&food extruders have been exported to England, Russia, Sweden, Poland, Romania, Malaysia, Indonesia, Vietnam etc 120 countries and districts.
Warmly welcome clients at home and abroad to visit Ainuok factory.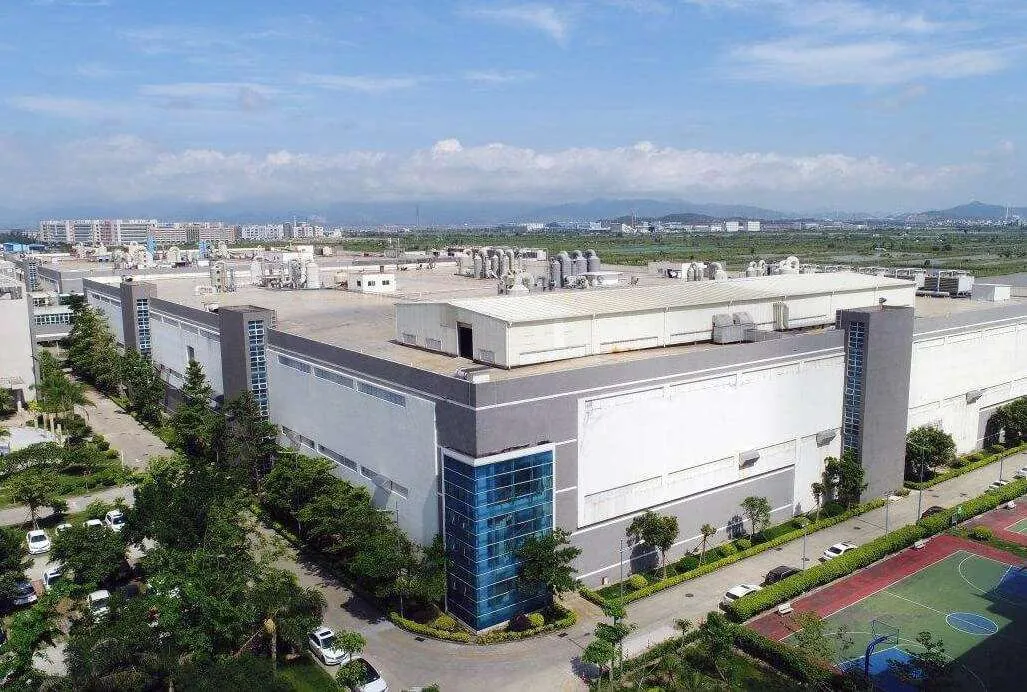 Corn Chips Making Machine Projects
Corn chips making machine projects provide a great opportunity to create your own delicious snacks right in your kitchen. 
These machines offer an easy way to make fresh, tasty corn chips with a minimal amount of effort. 
With just the right ingredients and equipment, you can whip up a batch of crunchy, salty treats in no time!
Whether you're looking to make a quick snack for yourself or want to impress your guests with homemade corn chips, these machines are perfect for the job. 
They come equipped with all the necessary features and accessories needed to make excellent-tasting chips from scratch.
 You can even customize your recipes by adding different seasonings and spices for an extra special touch. 
From mild salsa flavors to fiery jalapenos, these machines have got it covered!
I recently purchased the Corn Chips Making Machine and am very pleased with the results.

It is easy to use and makes consistently delicious chips every time. The machine is also very efficient and doesn't require any manual labor.

I was impressed by how quickly it works and it seems to be built with great quality materials that are sure to last for years.

All in all, I would highly recommend this product for anyone who loves making their own corn chips.
I recently purchased a Corn Chips Making Machine and am so pleased with it.

It's easy to use and produces delicious chips in no time.

I love that it's so versatile and can be used for a variety of recipes.

Clean up is also a breeze. I'm definitely impressed with this machine and would highly recommend it to anyone looking to make homemade chips in their own kitchen!
I recently purchased the Corn Chips Making Machine and I have to say that it was definitely worth the purchase!

This machine is incredibly easy to use and it is capable of producing delicious, crunchy corn chips in no time.

The machine's construction is also top-notch and I have no doubt that it will last me for many years.

Additionally, there are a variety of settings which allow you to customize your chips according to your preference. Highly recommend this product!
FAQ of Corn Chips Making Machine
Corn chips making machines are popular in the food industry. They provide a fast and efficient way for snack manufacturers to produce large quantities of corn chips with minimal effort.
Corn chips making machines make it easy to create crunchy, delicious snacks that everyone loves – perfect for parties, happy hours, or just as a tasty treat!
These machines are equipped with advanced technology, allowing them to quickly turn raw ingredients into ready-to-eat snacks.
The process is easy and requires minimal supervision – all you need to do is add your desired ingredients and let the machine take care of the rest.
With adjustable settings that allow you to customize flavor combinations, these corn chip makers offer endless possibilities when it comes to creating delicious treats!
Plus, they're simple enough for anyone to use – so why not get creative and whip up some amazing snacks today?
China corn chip making machines are changing the way that snacks are prepared in the modern world.
These machines, which offer an automated and efficient solution for producing delicious chips from freshly ground corn, have become increasingly popular among food processing companies since their introduction.
With cutting-edge technology, these automatic corn chip makers efficiently process a variety of different ingredients to create crisp and tasty snacks.
The machines are also incredibly easy to use and maintain, allowing users to quickly produce high-quality products with minimal effort.
Furthermore, they have adjustable settings that can be used to alter the texture or flavor of the finished product according to customer preference.
This makes them ideal for producing both traditional chips as well as more innovative creations like flavored chips or those made with unusual ingredients such as sweet potatoes or jalapenos.
Corn chip making machine factories have been a staple of the food processing industry for decades. 
Located around the world, these facilities are responsible for producing some of the most beloved snacks on the market today.
The process of producing corn chips is surprisingly intricate and detailed, requiring specialized machinery and expert knowledge to create a finished product that meets essential quality standards. 
At its core, a corn chip making machine factory consists of an assembly line with multiple machines designed to shape and cook raw ingredients into delicious golden-brown treats – usually in large quantities to meet high demand from consumers. 
In order to ensure consistent results, workers must pay close attention to each step taken during production as well as frequently monitor equipment's performance levels. 
Additionally, technicians are also employed at many factories to run maintenance checks on machinery in order to extend its lifespan and keep operations running smoothly.

Contact now to get 2023 catalogue, prices and a big discount!